Sean + Lily #TinderSuccessStory // Fullerton Hotel Singapore
Sean and Lily held their wedding at The Fullerton Hotel Singapore, Straits Room. In this day and age, it is not uncommon for people to meet through social media platforms. The Internet has brought not only information but people together too.
Sean had this profile picture with his dog – Cooper and he knew it would be a chick magnet. Lily swiped right and Sean thought it was because of his good looks. Little did he know that it is partly due to Cooper. One fine day, he decided to ask her out for dinner and that is how it began… When Lily went back to China, he felt an emptiness in him and this was when he knew he had found someone to make him feel complete. Sean isn't the most romantic of a person but he would diligently fetch Lily from work back home. He had never missed one shift. That is him putting the work into his commitment to her.
On his wedding day, he was ecstatic that all the friends and family he had invited came and they all congratulated him personally at the door – that made his heart full. It wasn't the smoothest wedding, there were some hiccups along the way but ultimately it was the people and the tight kinship that held this all together. And that is what matters. (if you are for this, get in touch.)
Here are the highlights of the wedding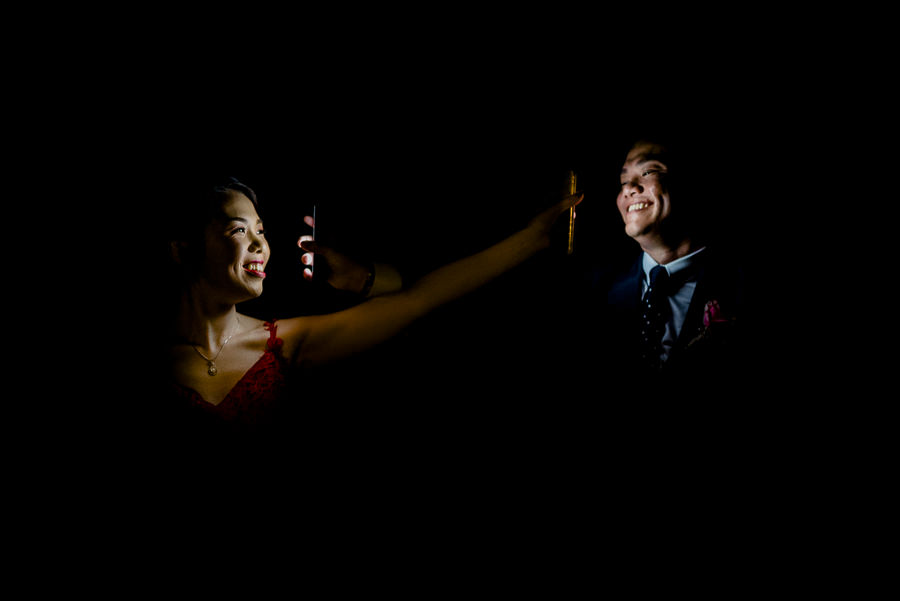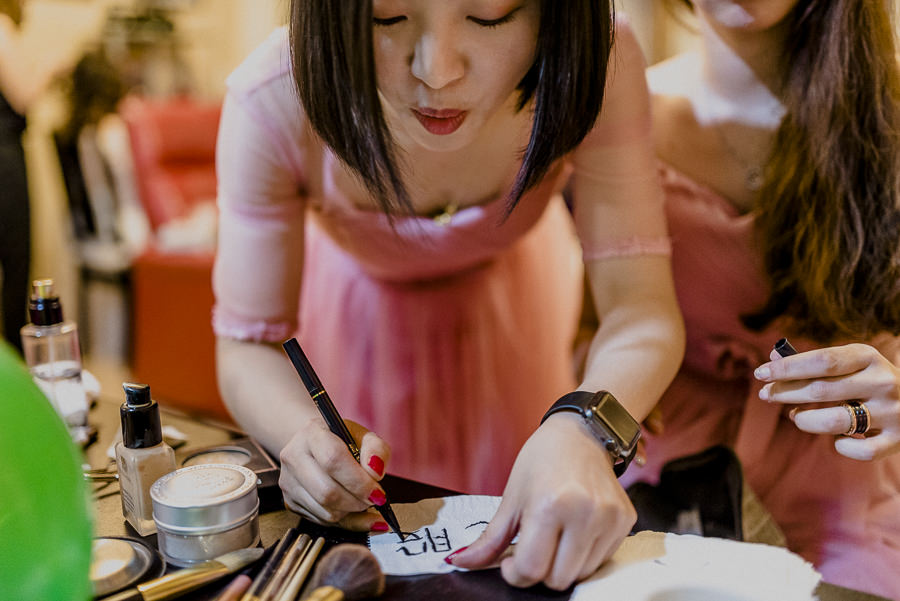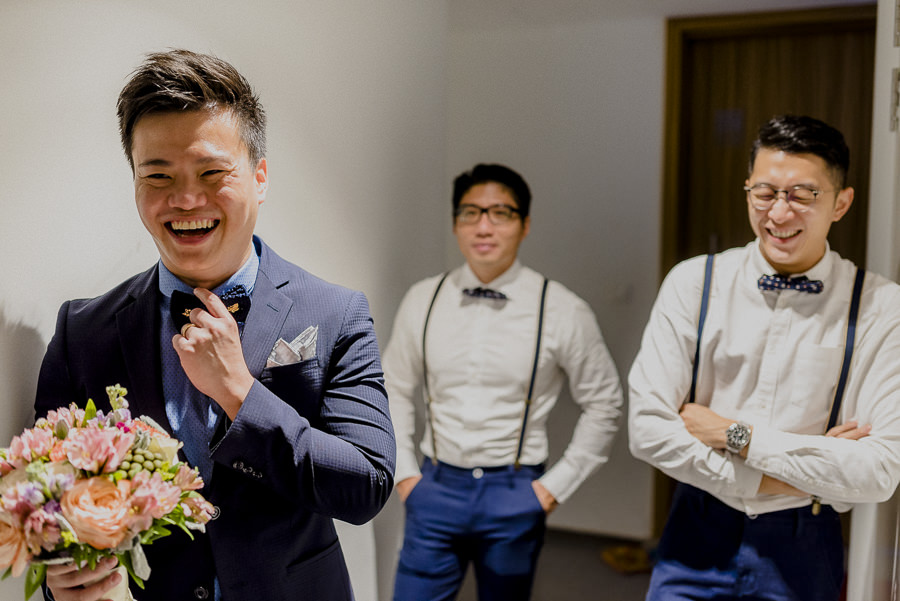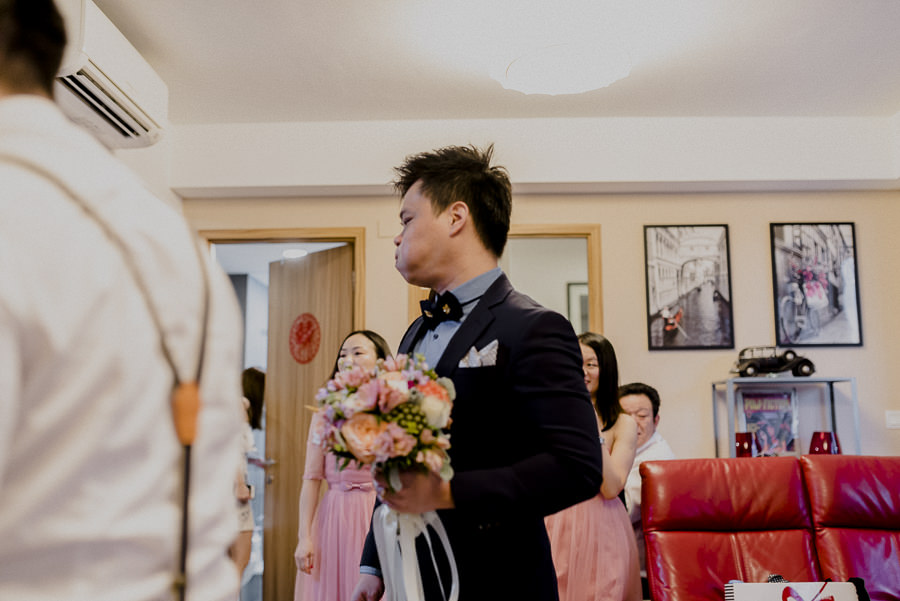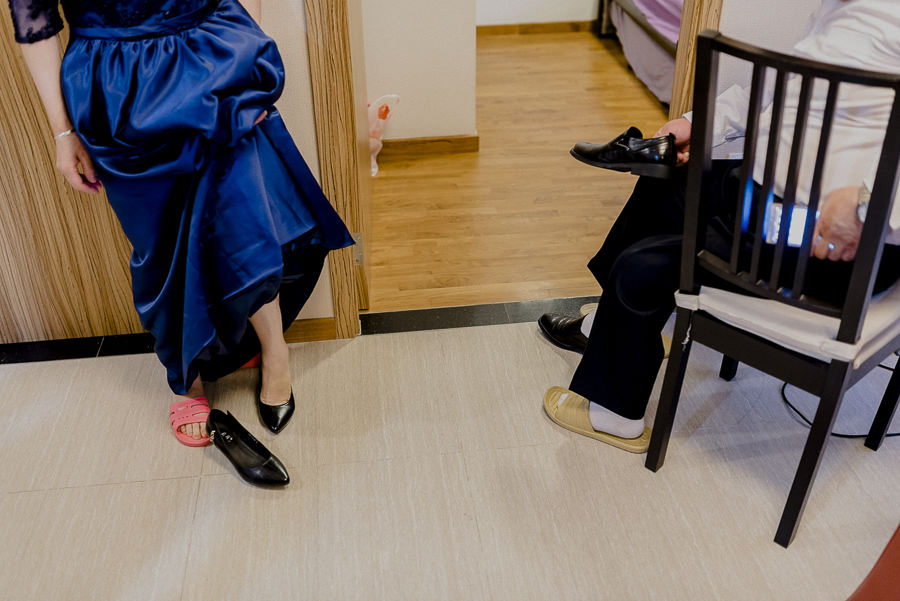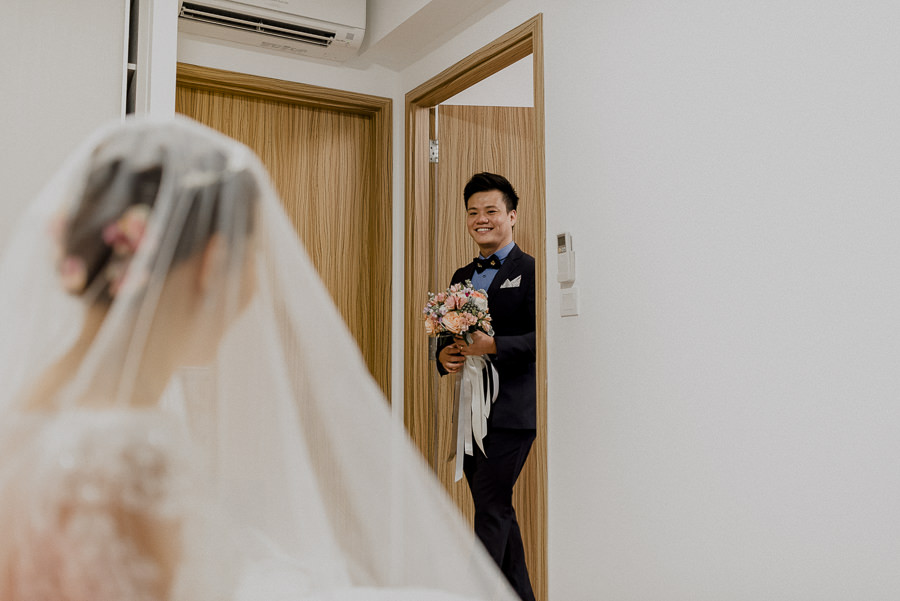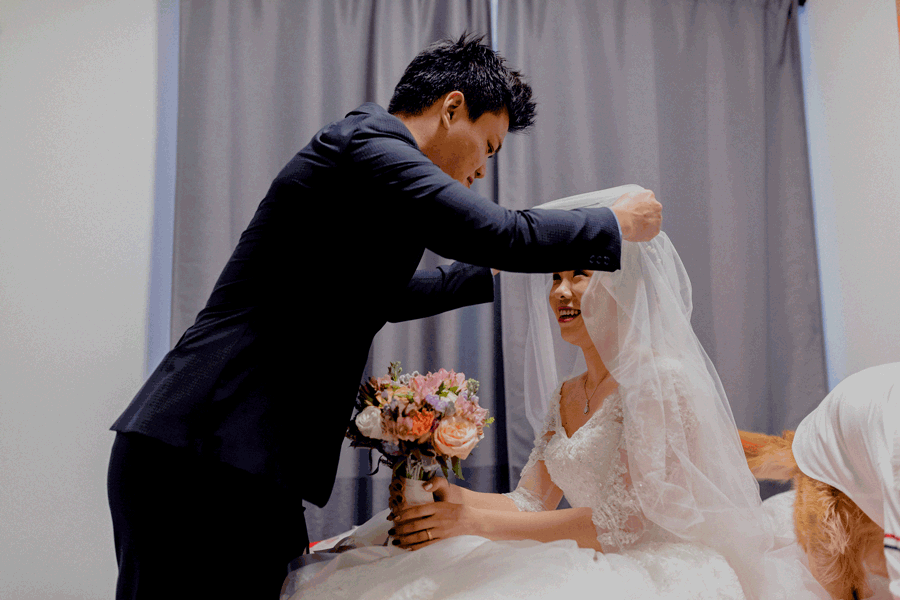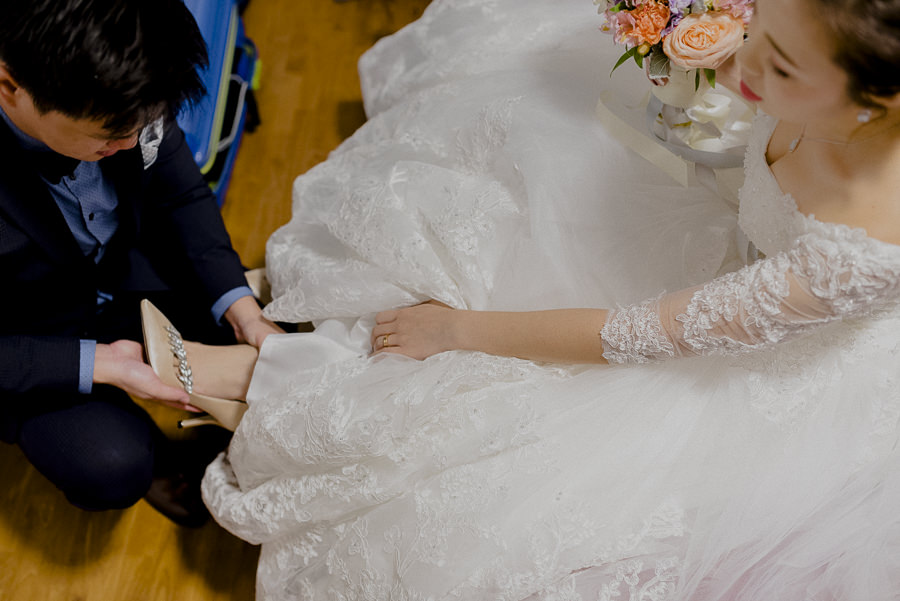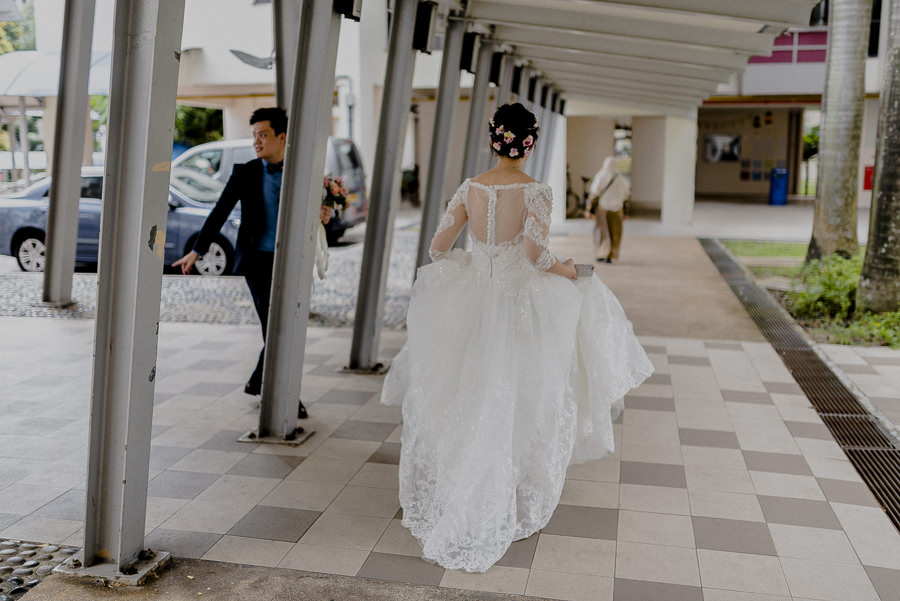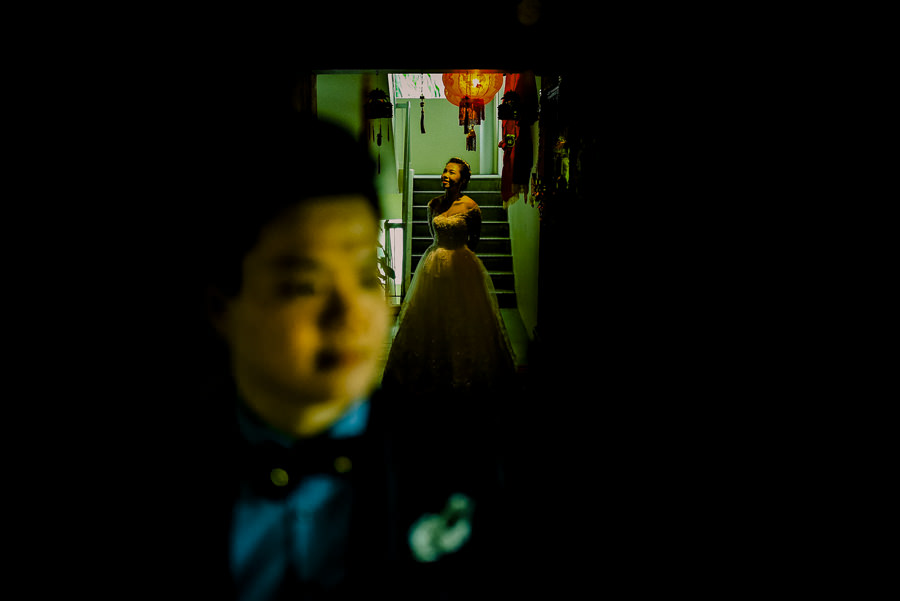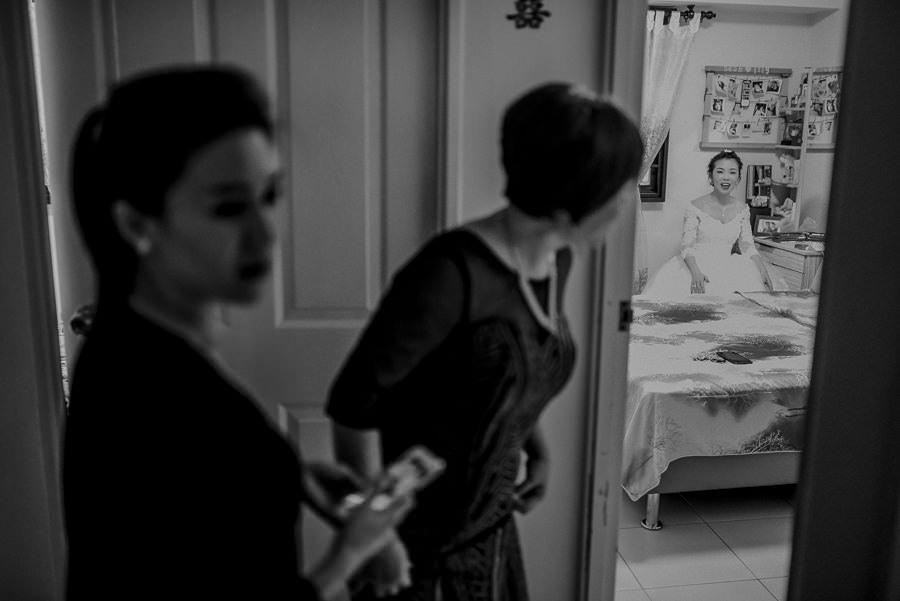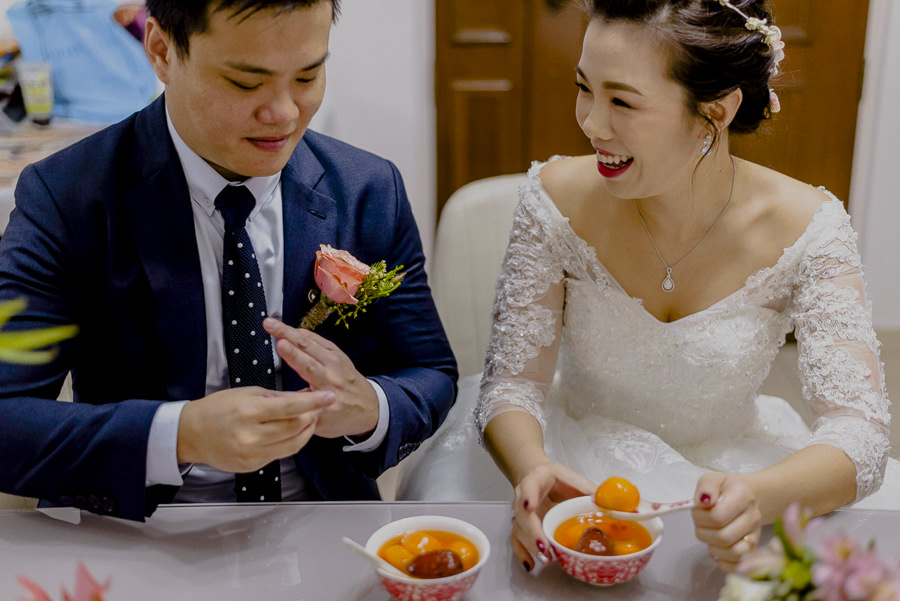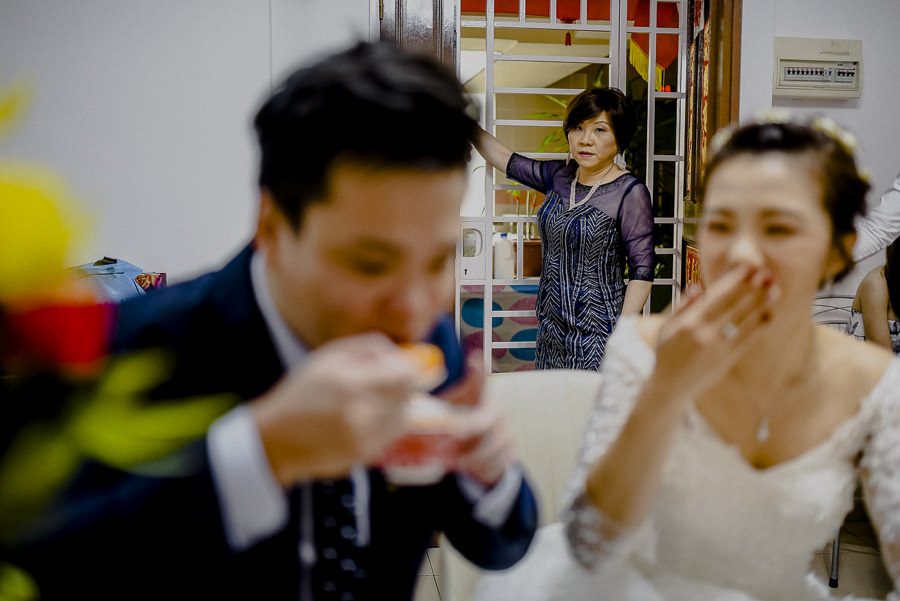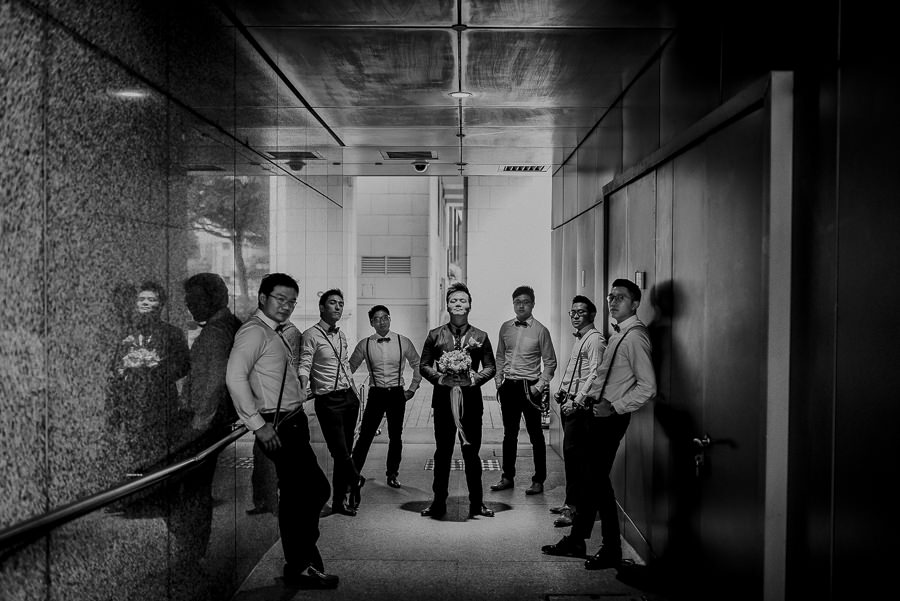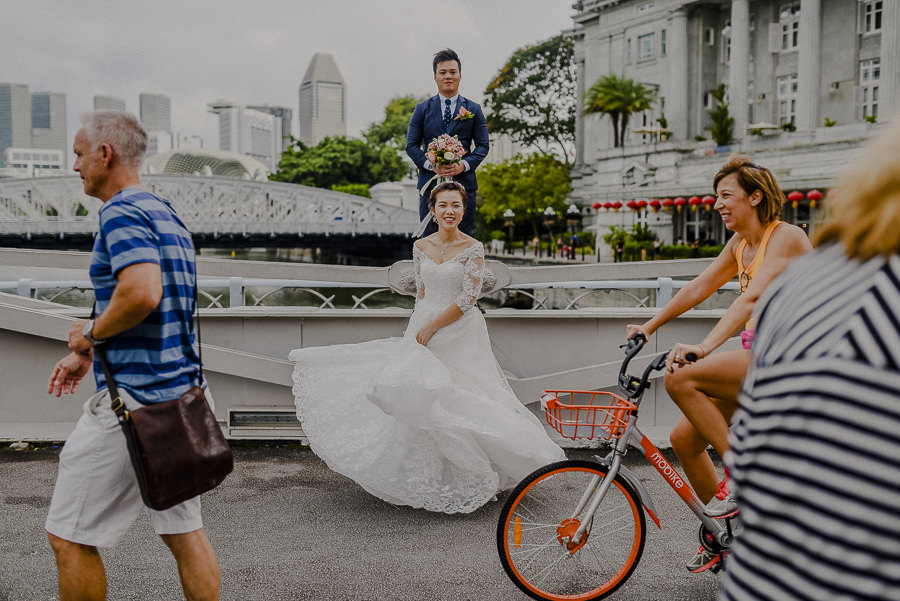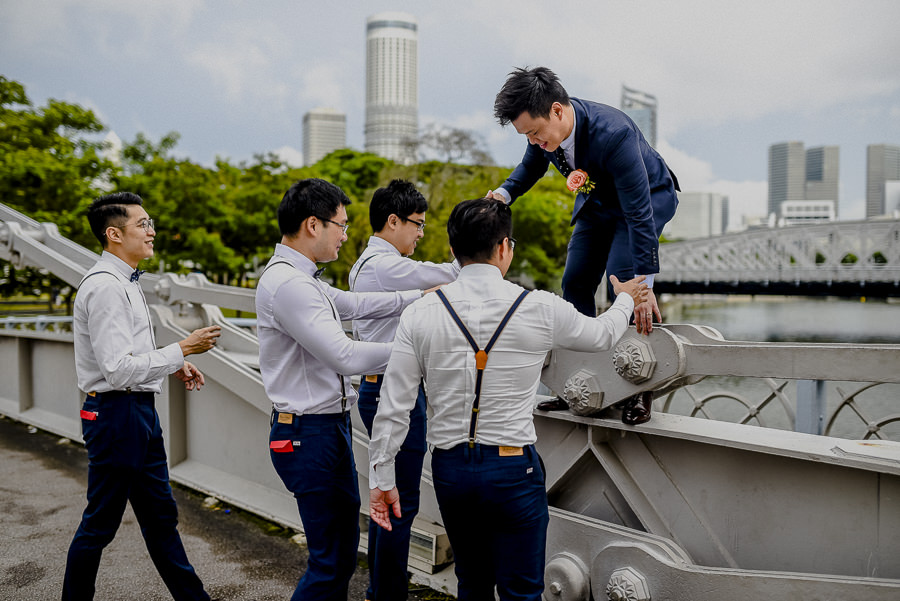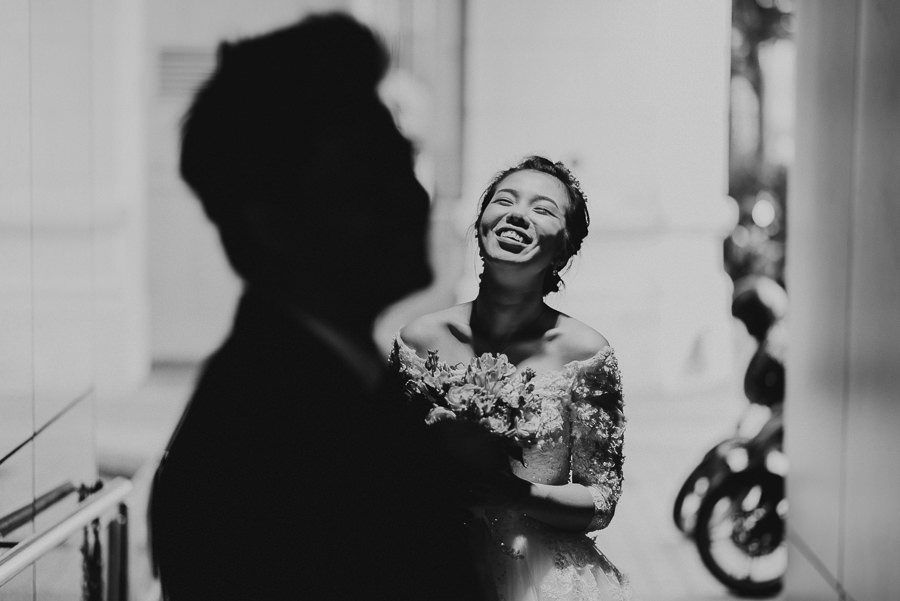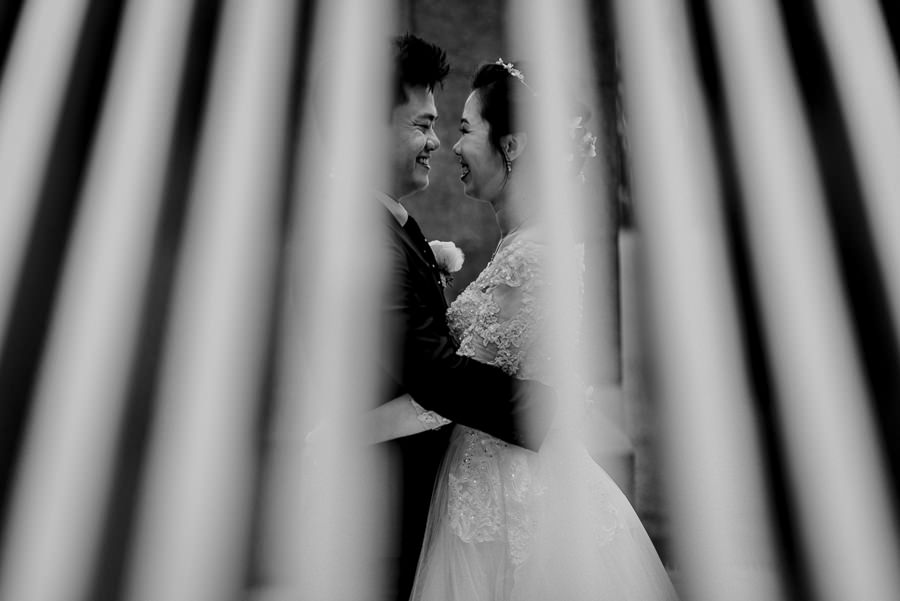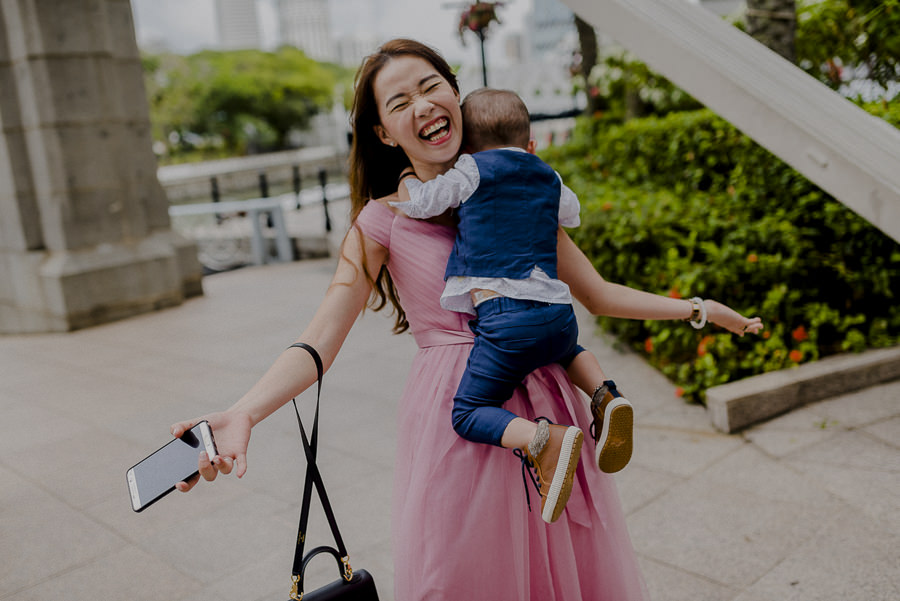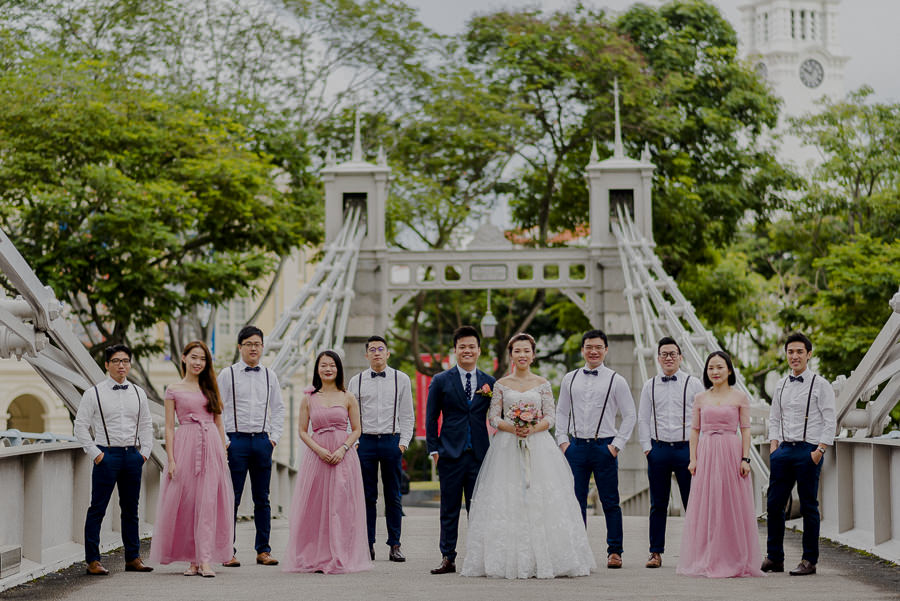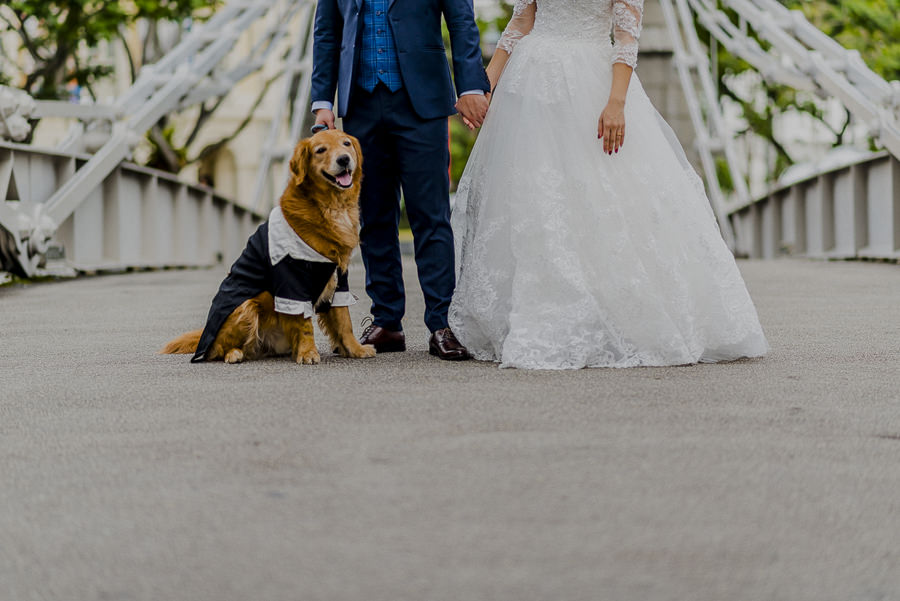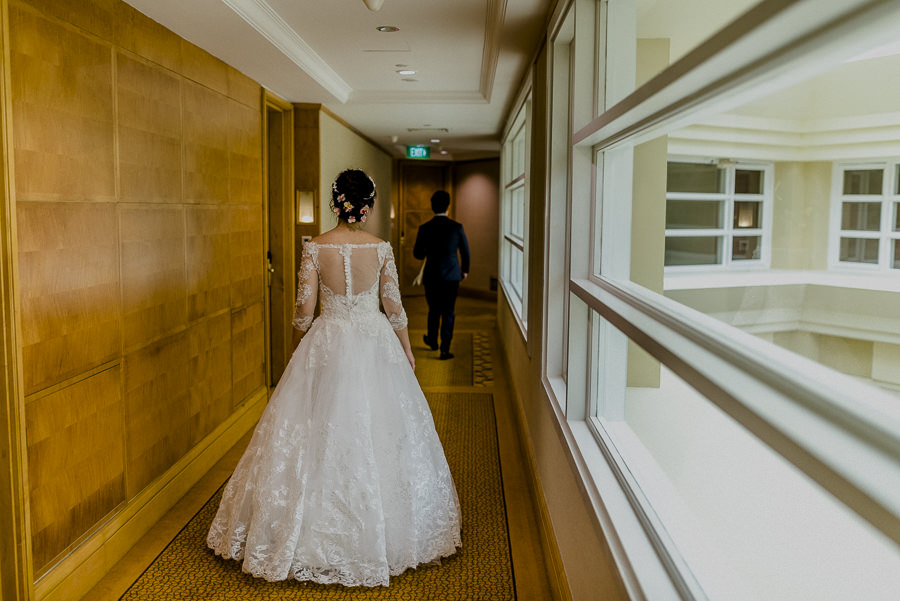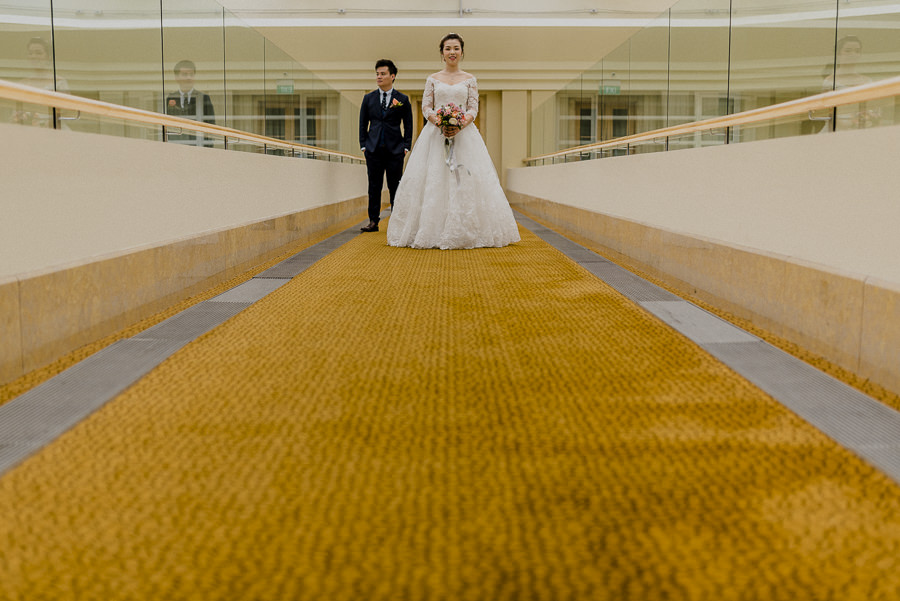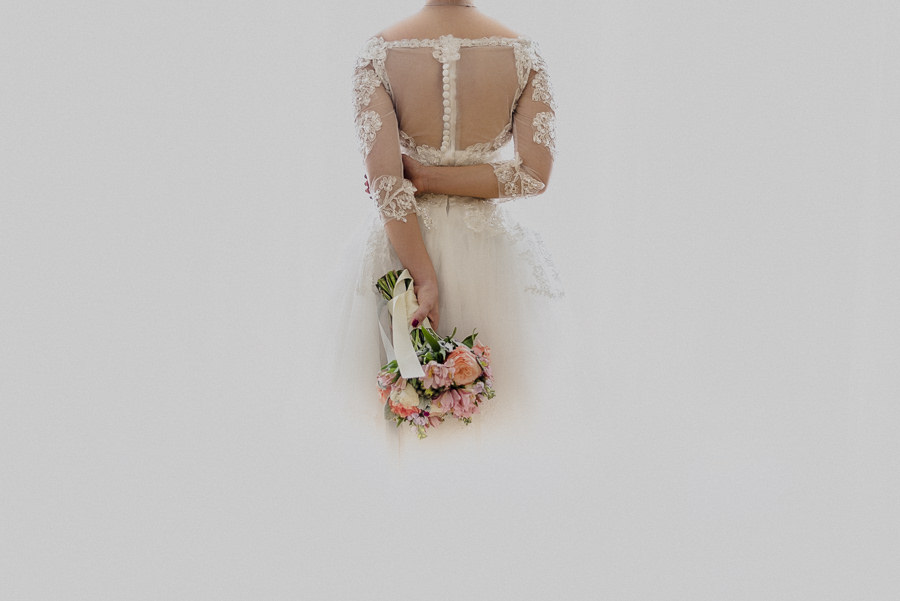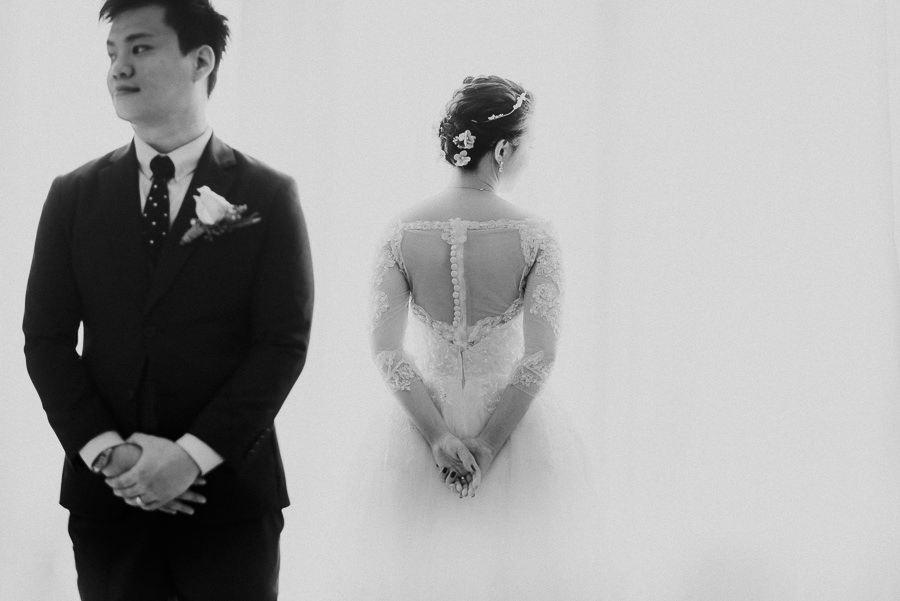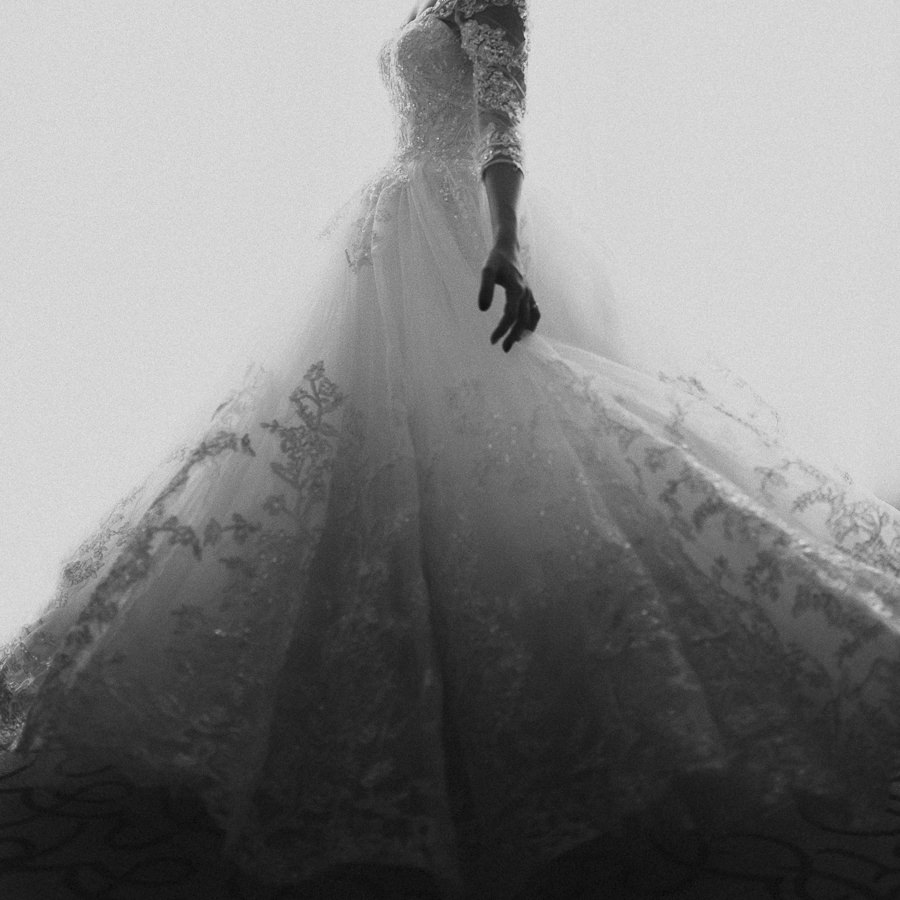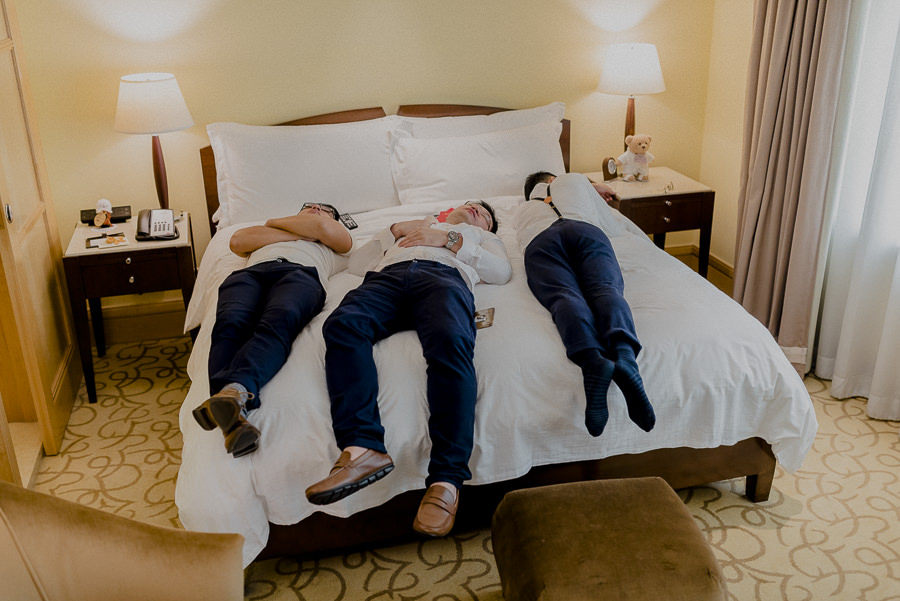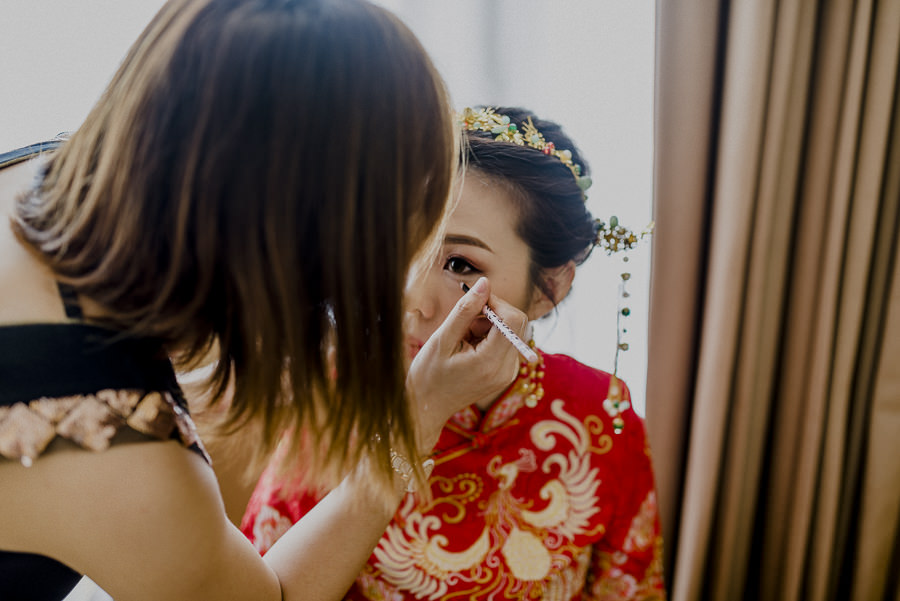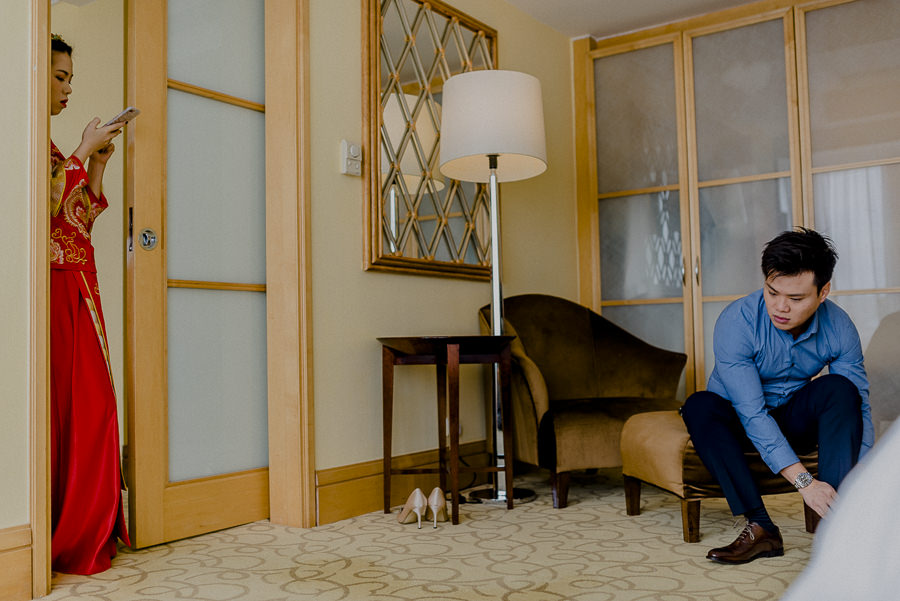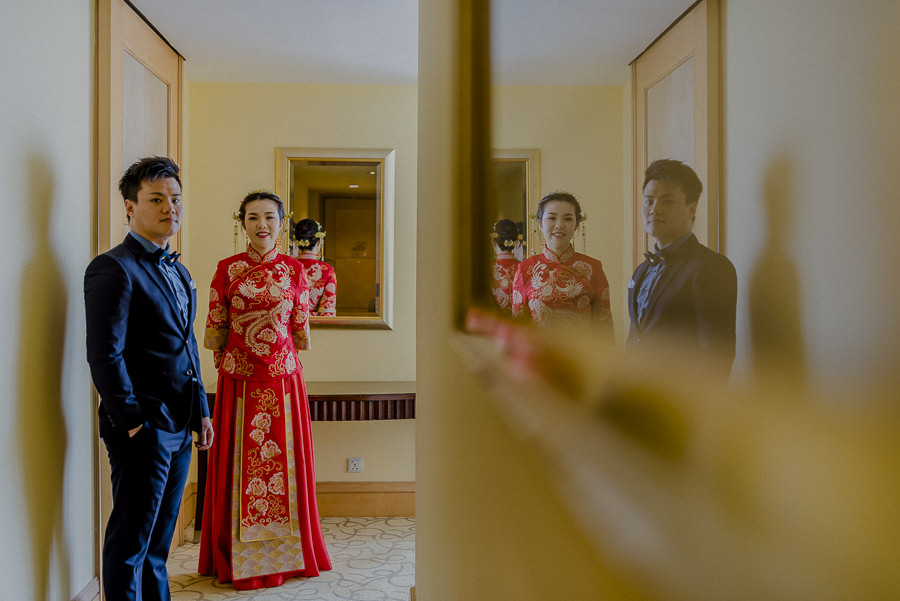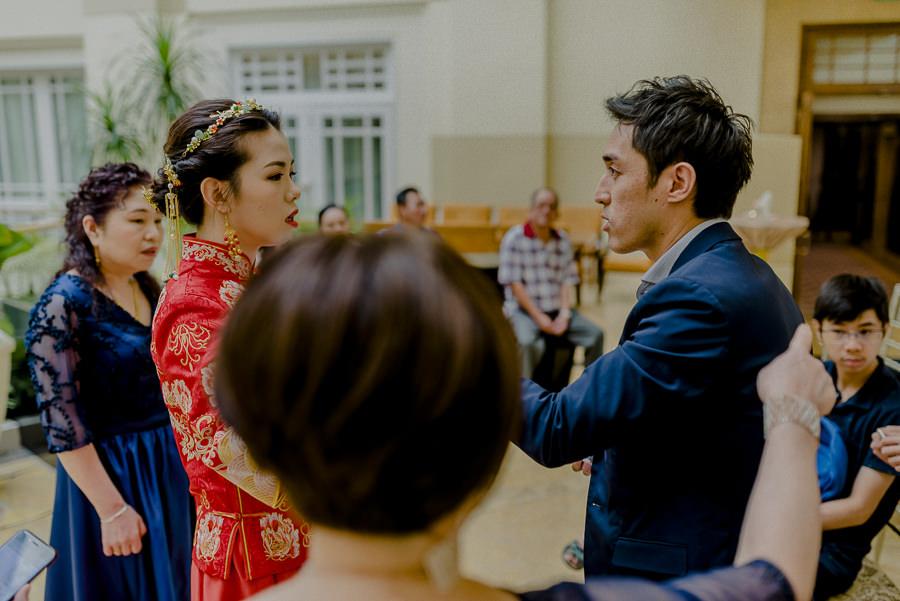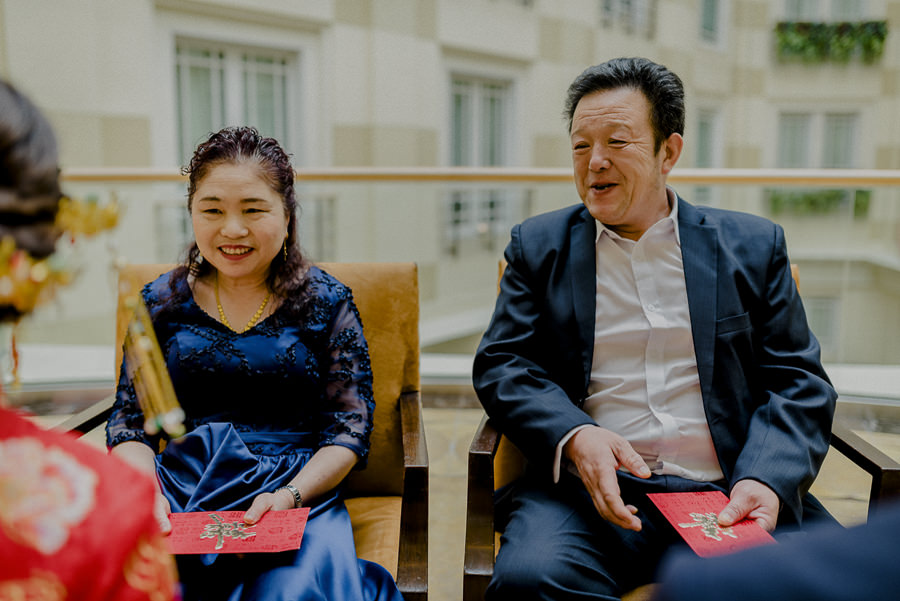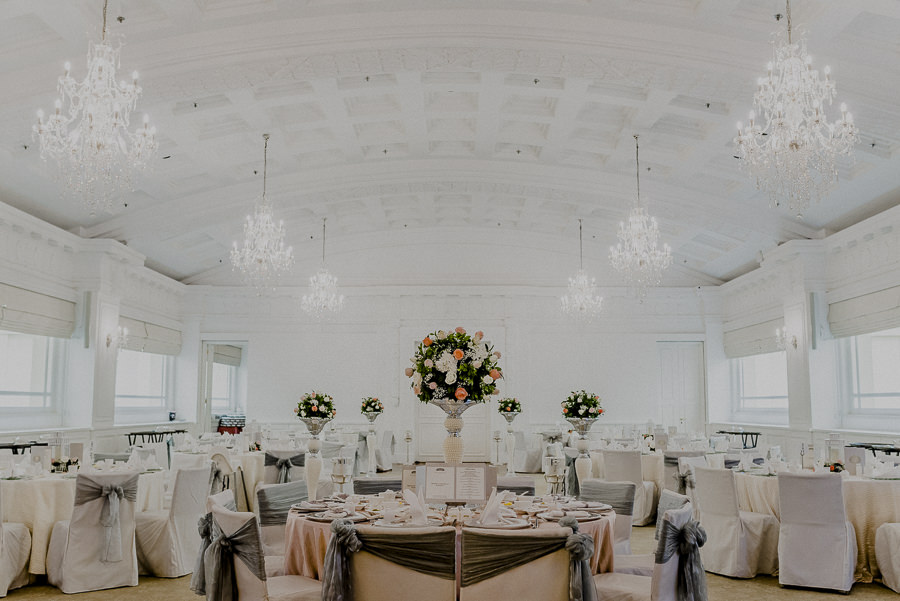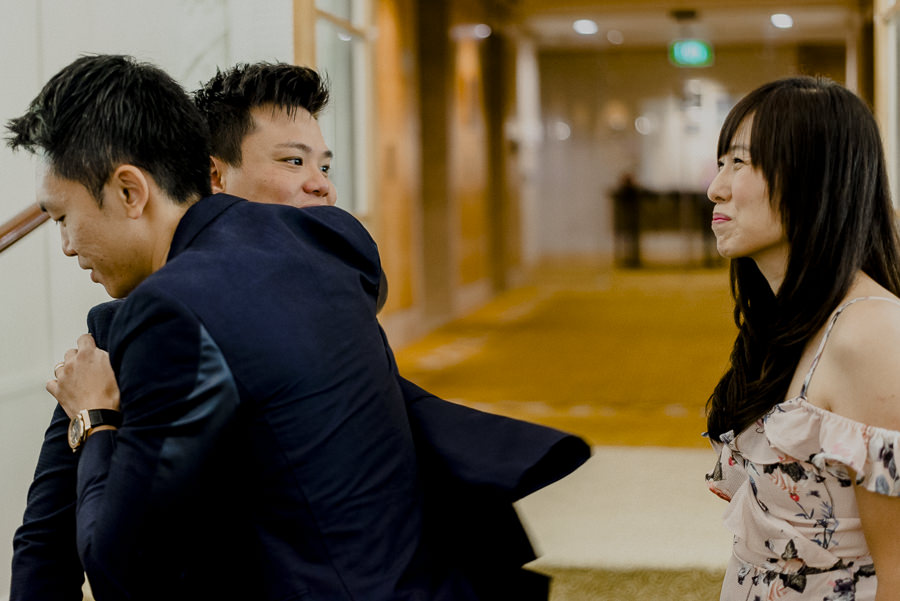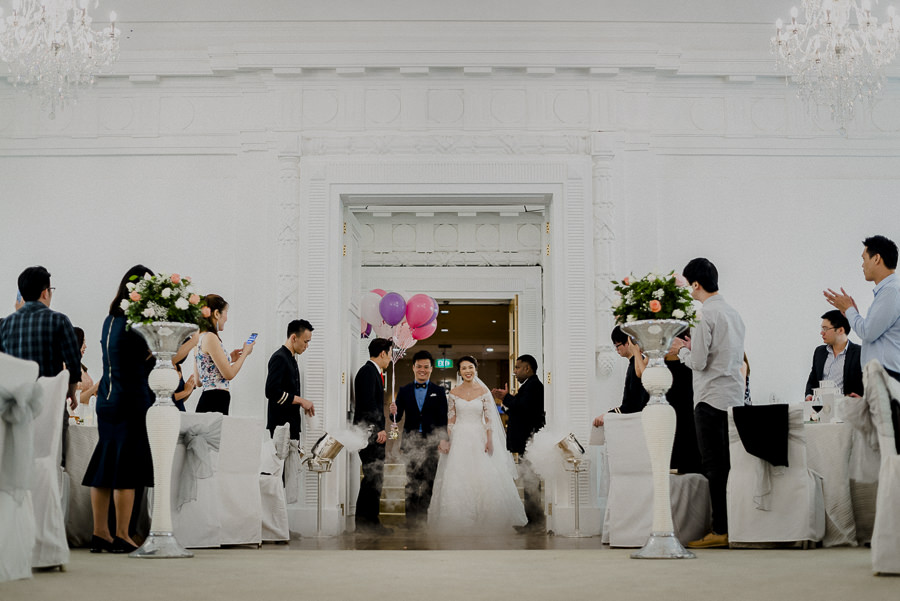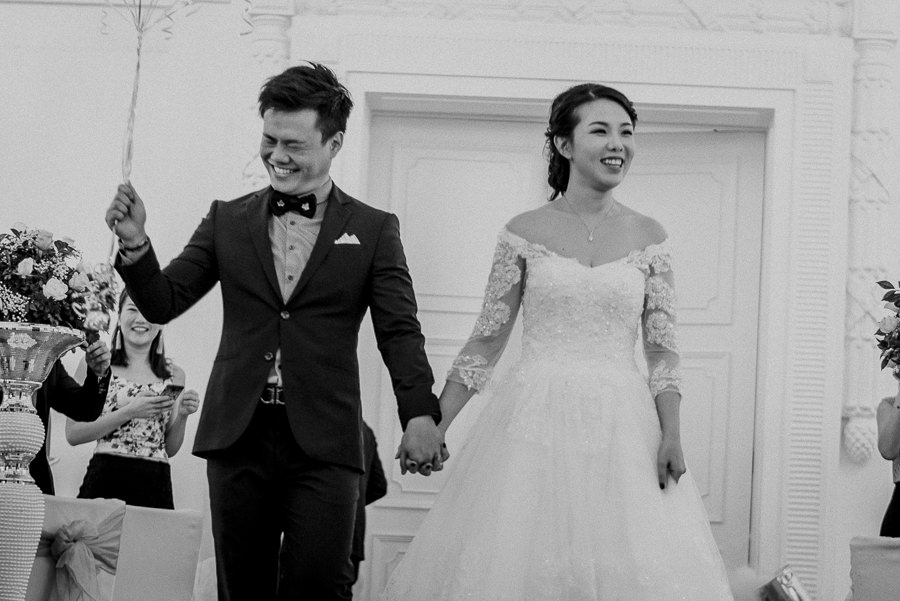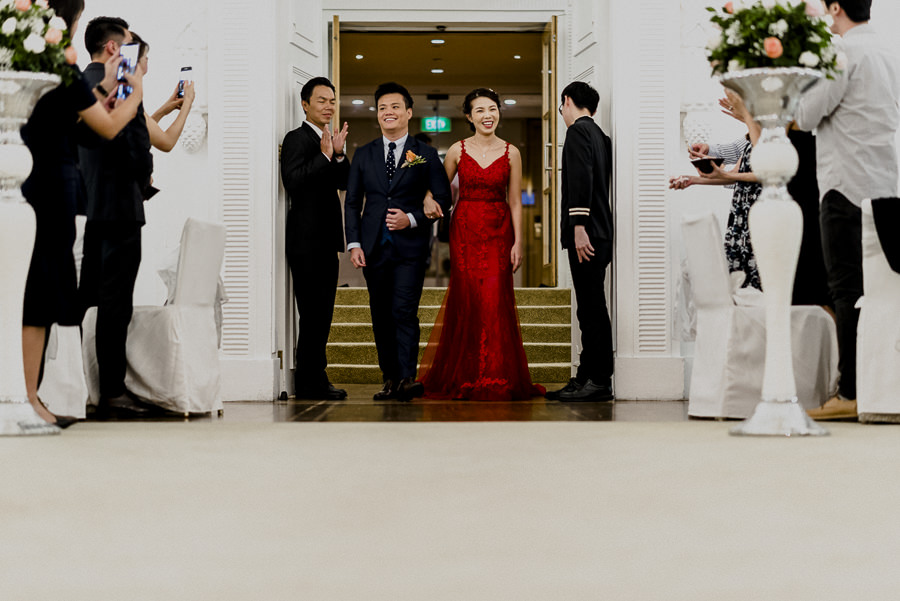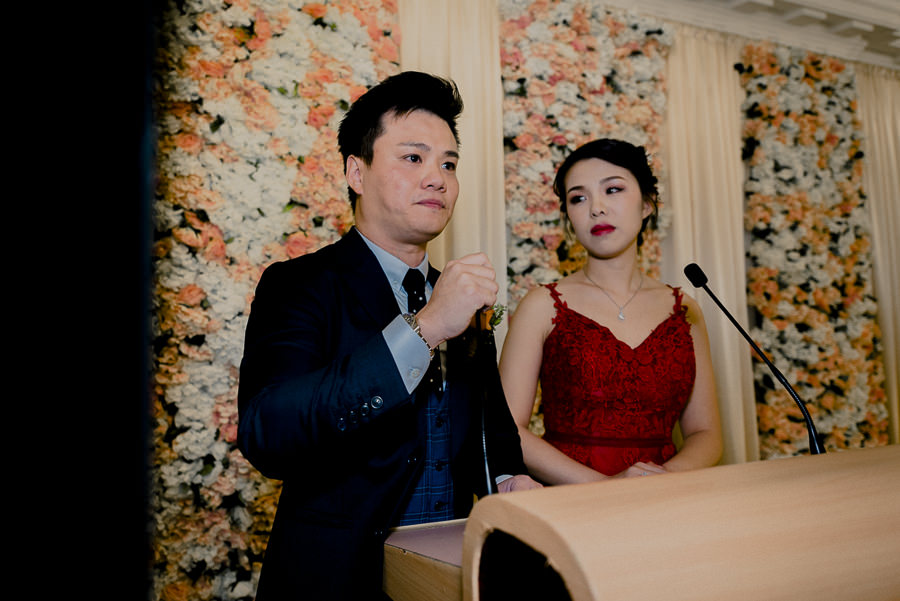 This is an excerpt from Sean's speech:
"I told my mom that I was going to iron my pants and I needed her to help me pull my pants straight as I iron. It was then, I was physically so close to my mother and I noticed the wrinkles on her. I thought to myself, "my mother has grown old after taking care and bringing me up singlehandedly for 30 years. Thank you, mum."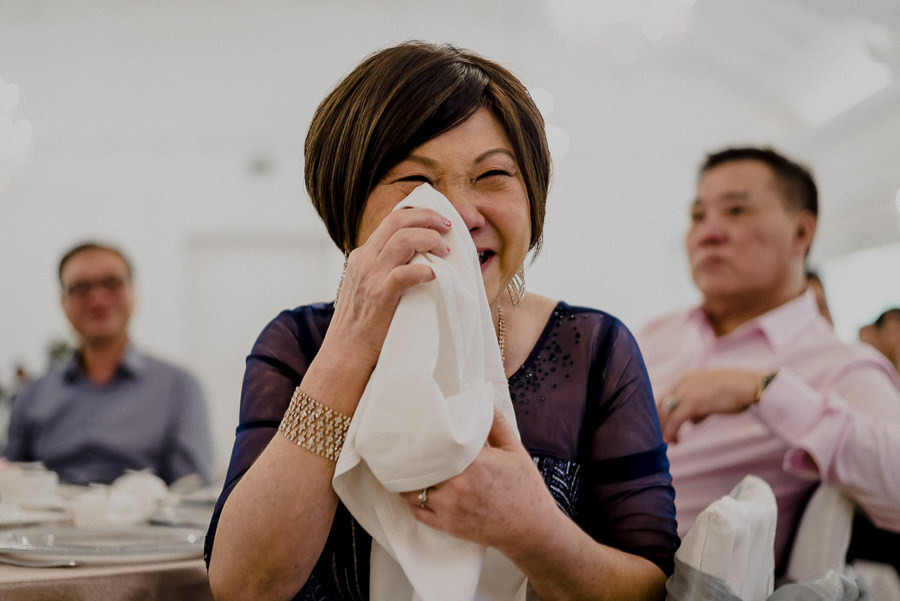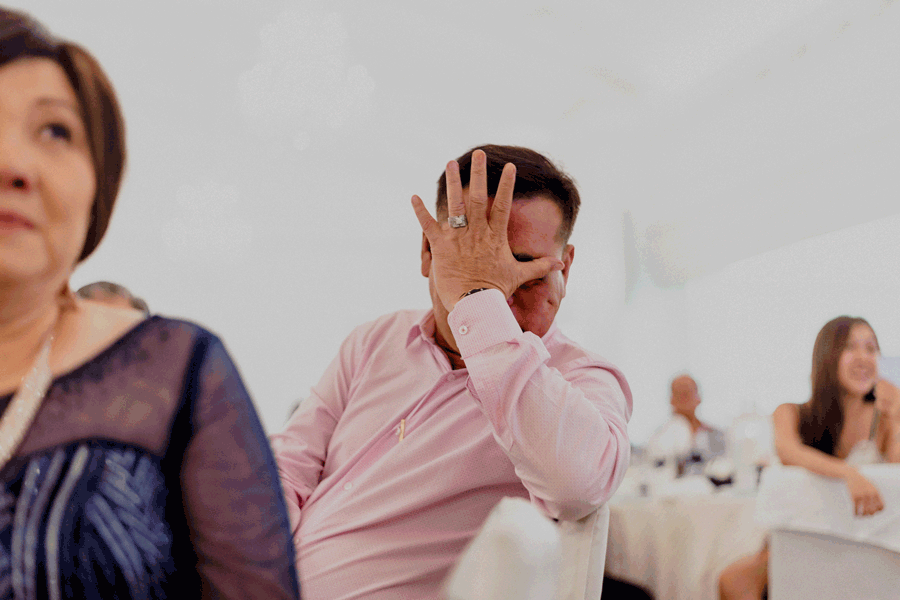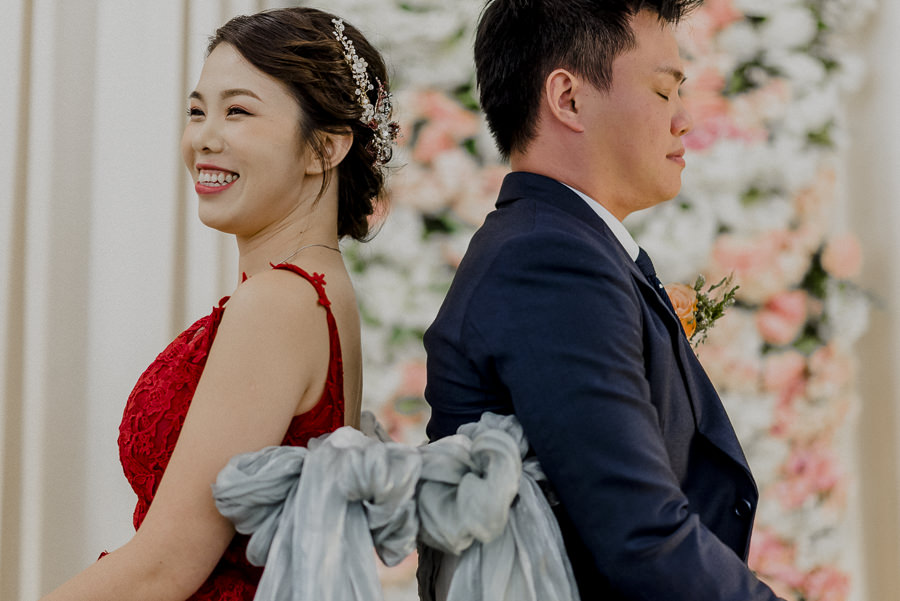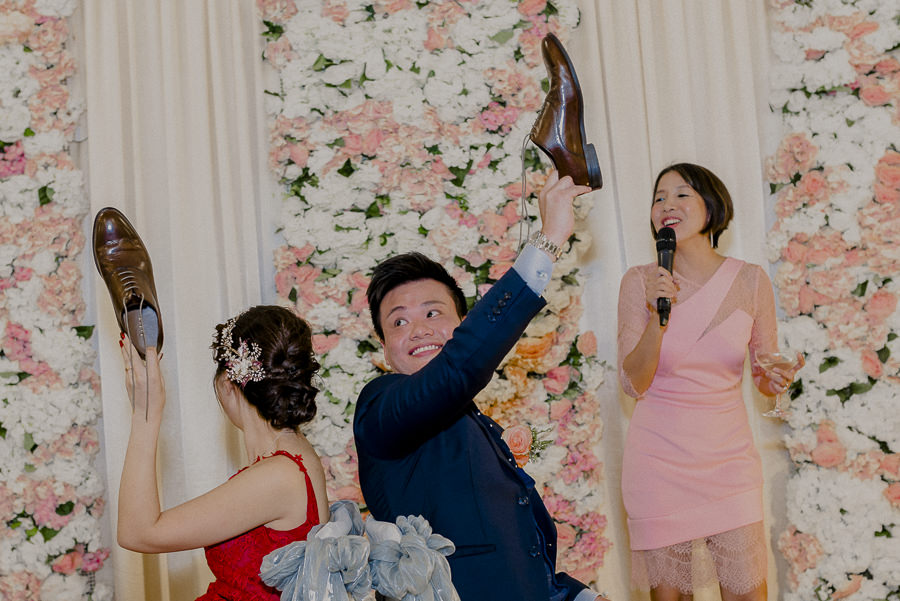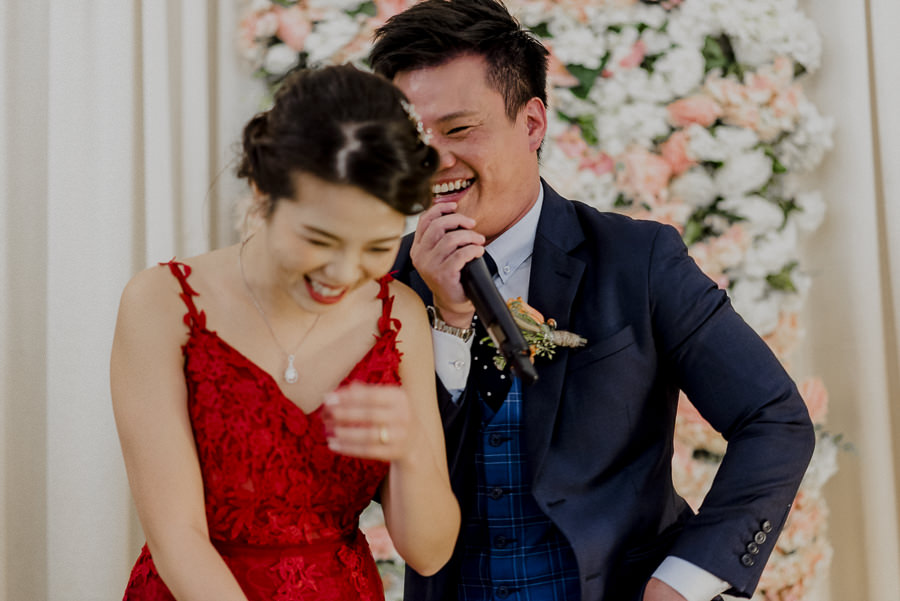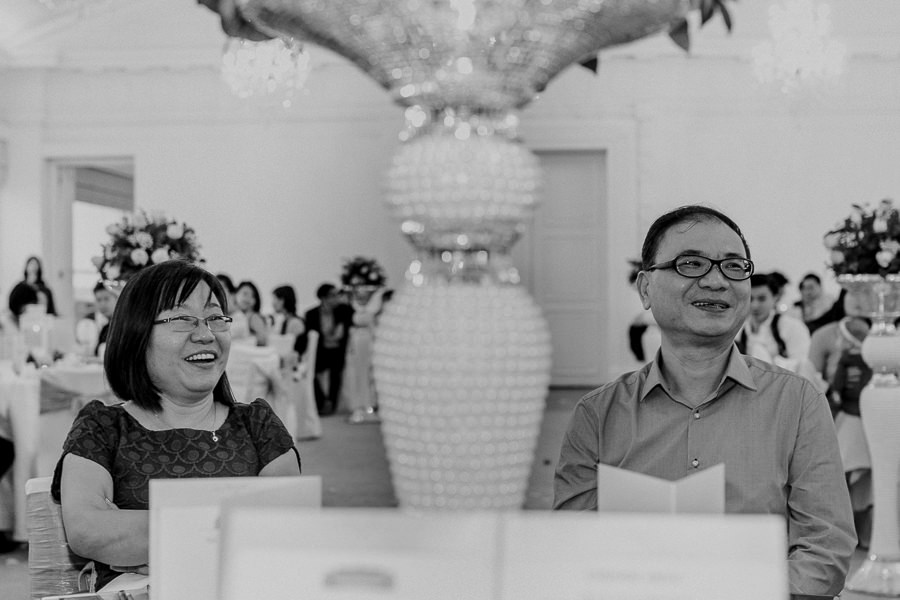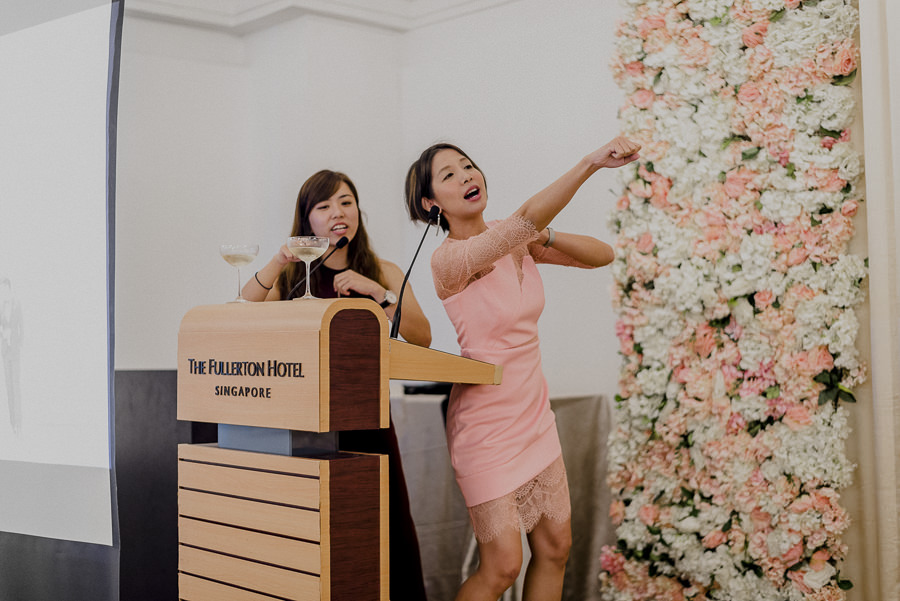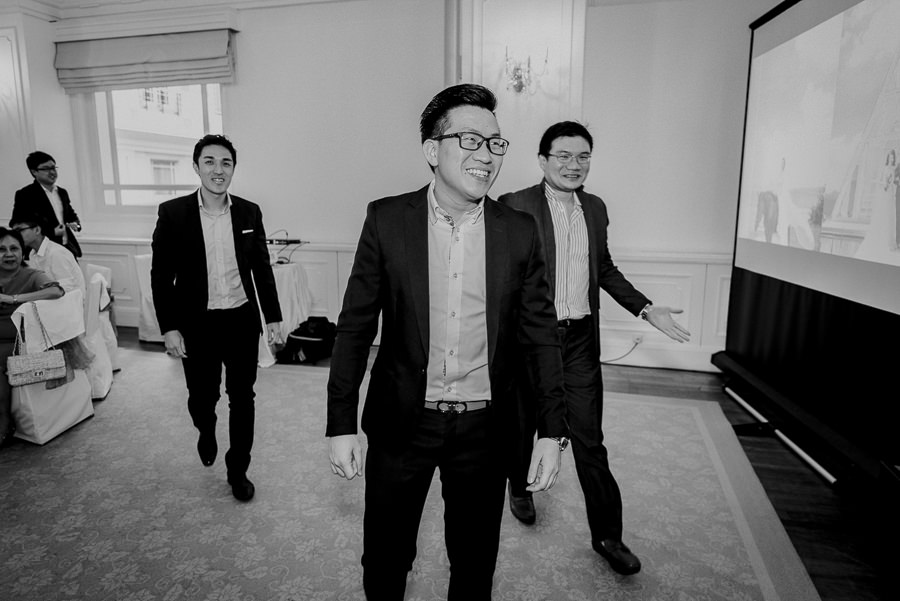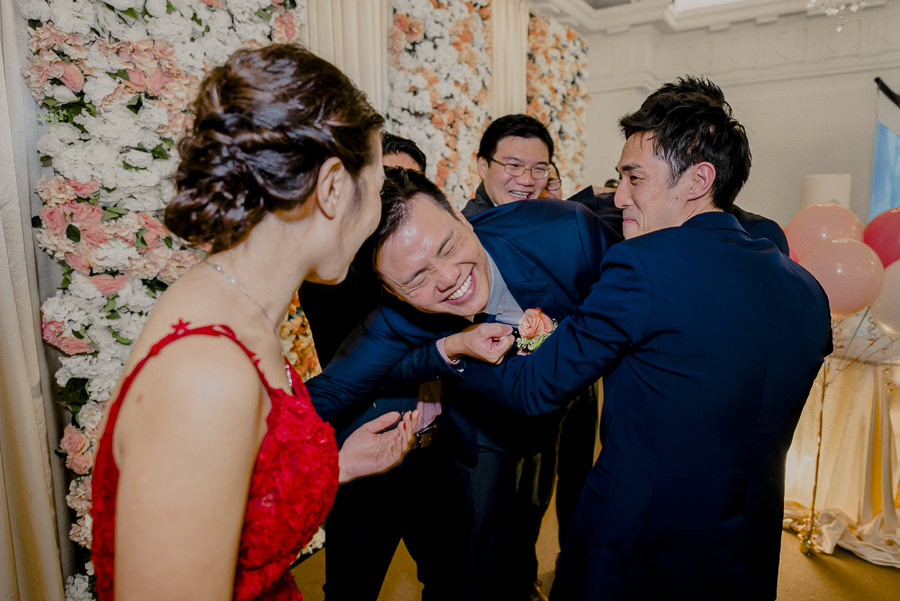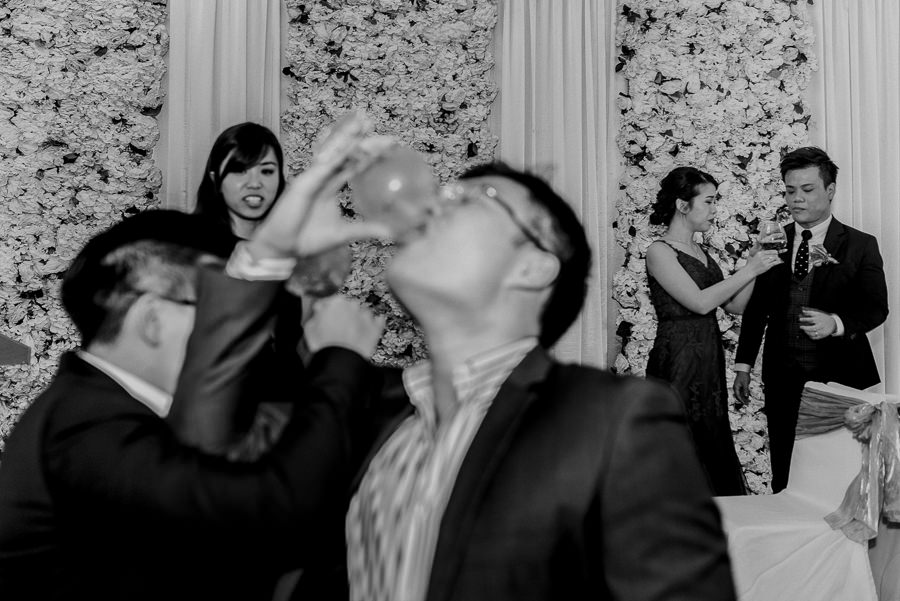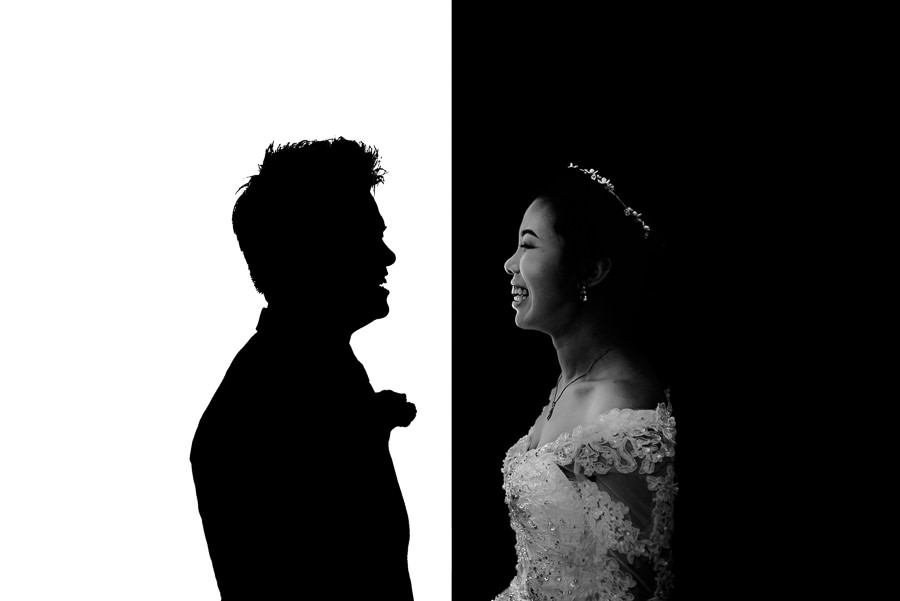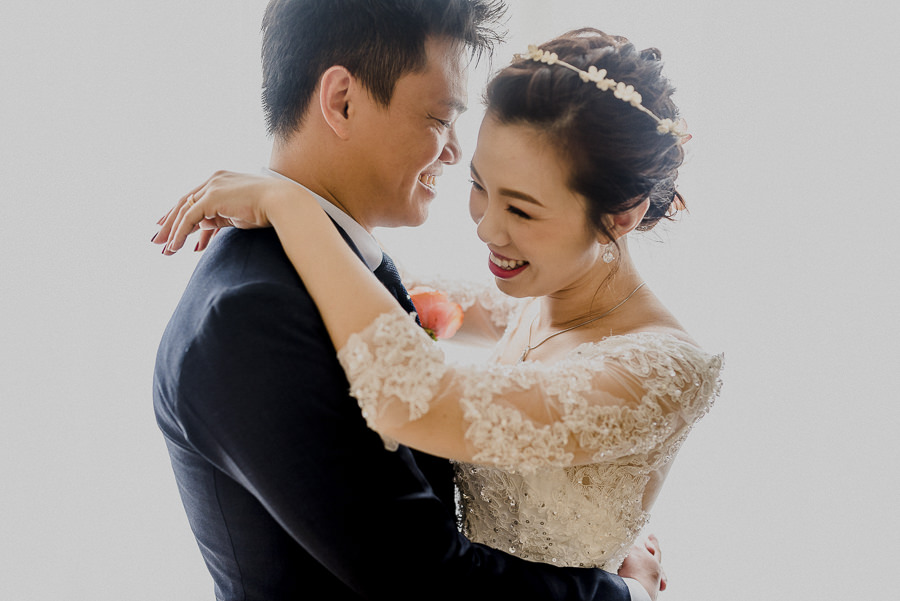 #tindersuccessstory
Venue: The Fullerton Hotel Singapore, Straits Room
Makeup: Oliva
Flower Bouquet: Love Store Floral